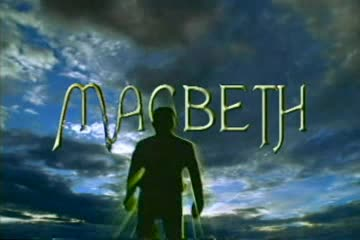 Book MacHomer"
MacHomer
This one-man vocal spectacular features impressions of over 50 voices from TV`s The Simpsons in a hilarious performance of Shakespeare`s Macbeth! With a script which remains 85% Shakespeare, MacHomer will leave you "exhausted with laughter" (Pittsburgh Post-Gazette).
MacHomer "A hyper fast-forward meld of Shakespeare and The Simpsons" (San Fransisco Chronicle) that is a "Comic Tour-de-Force" (Toronto Star) featuring "50 Simpsons voices that ring through the theatre with the Bard's words... hilariously funny… the laughs are continuous." (L.A. Times). Rick Miller performs this comedy play that is taking the world by storm.


One man.
Doing 50 voices from The Simpsons.
Doing Shakespeare's MacBeth
"Rick Miller's impersonation of the entire cast of the Simpsons doing Macbeth is both hilarious and awe-inspiring" - The Independent (London)
After 14 years and 150 cities worldwide, MacHomer is still going strong! Rick Miller has performed MacHomer to capacity crowds across Canada, the U.S., the UK, Australia and New Zealand. Join the half a million Simpsons/Shakespeare fans who have made MacHomer one of the world's biggest little hits. Spot-on impressions of characters from the hit series populate this imaginatively staged version of the tragedy, a multi-media update truly "full of sound and fury". The result is that rare jewel: an educational and entertaining show, which has amazed audiences of all ages, backgrounds and languages. For reviews, photos and video clips, visit www.MacHomer.com
Performed by Rick Miller
Directed by Sean Lynch
Set Lighting and Costume Design by Beth Kates
Sound Design by Rick Miller
"Hilariously funny, and it works like gangbusters!" - Los Angeles Times
"Phenomenal!… Miller performs with energy, relish, and precision" - Chicago Reader
"Wildly imaginative…Miller is a gifted mimic!" - The Boston Globe
"A coup for both Shakespeare and the Simpsons!" -The London Evening Standard
"A hyper fast-forward meld of Shakespeare and The Simpsons" - San Francisco Chronicle
MacHomer is a "Comic Tour-de-Force" - Toronto Star
"ASTONISHING!... Miller is able to flip from one character to another without missing a beat, at breakneck speed... MacHomer is great, but Miller is the real king here." - The Daily Telegraph, Sydney
Visit Show Official Website
Back to Productions